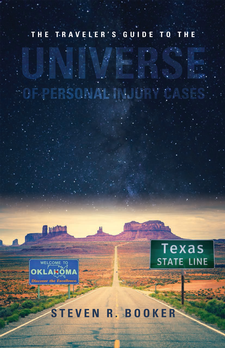 If you have been injured in an accident, you may feel like your life has been flipped upside down. The insurance adjusters are hounding you, your medical bills are piling up, you are in pain and can't work, and your car is totaled. You may not be sure if you need an attorney, or where you can turn for help. Well look no further - we have a free e-book that will guide you through these issues and many more.
Download our free accident and injury guide right now to learn more about:
If you need to hire a lawyer or if your case can be settled on your own
The tactics those tricky insurance companies use to delay or deny your compensation
Mistakes to avoid you don't wreck your own case
What to do after your accident to maximize your claim
How to figure out what you can be compensated for and how much your case might be worth

And MORE!
This is your insider guide all about personal injury cases in Texas and Oklahoma and it is a must-have resource for anyone wanting to maximize their chances of securing the settlement they deserve for their accident or injury claim.
We will provide you with an electronic copy absolutely free simply by filling out the form below. There is no obligation to hire us. Our aim is for this book to help you make the best decision regarding your case.
How to Download Your Free eBook:
To download, The Traveler's Guide to the Universe of Personal Injury, just enter your name and email below, and you will receive an email with the free PDF copy. This information is critical to protect your rights after an accident, so don't wait!
All information provided to us will be kept confidential and will not be shared with any third parties. Furthermore, requesting our e-book does not create an attorney-client relationship.